Dive deeper into the I.J.a.d-verse and find out whats going on during, between, and before the standard chapters!
Last update:
7th Apr 2021, 9:38 PM
Webcomic description
Ever wanna' know what happens between the chapters of It's Just another day? You're in the right place and Jake n' his friends are here ta' welcome ya!
Pin ups, gag-a-days, and shorts aren't all this site has ta' offer, especially when it means getting closer to your I.J.a.d. friends!
Authors
BluRaven C. Houvener
I'm nothing special. I'm a' simple guy, raised by a musician with a biker background and another rebel of the more conservative variety. Life hasn't always been easy and in those hard times I immersed myself in the fantastic adventures present in cartoons and comics. Growing up with such artistic surroundings I witnessed the artist lifestyle first hand, been imbued with its cruel lessons, the lip service comradery, and the fickle and conditional love of the cheering masses. So I'm not doing this for personal gain or fame. I'm doing this for me. I do have dreams, don't get me wrong. I want to be able to do my thing and work on my craft while mingling with the people. I want to be the rock star of comics. A regular Stan Lee in a leather jacket. I want to be the sage to the up and coming like others have been to me. I don't ask much...
Most recent comments left on It's Just another day's Pin Up's, Shorts, and Funnies!
I saw this PSA and just had to parody it...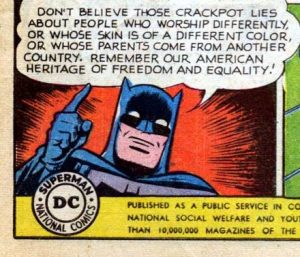 ...but how and with who? Well no one in the BCH Comix universe really seems fit
to fill Batman's shoes other than Nicodemus's own Greenland Rider!
(If you read the
Comic Fury Holiday Zine
you know Greenland Rider quite well!)
Author Note
This lil' number comes from "Week 4: Draw your character(s) in their pajamas!" Comic Fury prompt! Like i've ever needed an excuse ta' draw Nikki though ;P
Author Note
This was a fun drawing prompt courtesy of our Comic Fury brother, Ratt!
Author Note
If Jake had subtly told Nikki his thoughts on porn...
Author Note
If you've ever worked with the public...you'll know what Jake's going through!
Author Note