Last update:
4th Dec 2014, 6:49 PM
Webcomic description
Shadows aren't only found in the dark.

Complete!
Authors
gloomy-optimist
I'm an artist with a degree in both animation and psychology, and I'm very interested in stories! I have a wide variety of interests, and world-building is one of the most enjoyable ways of combining many of them. You can check out more information and art on my doodle blog!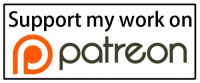 Most recent comments left on Mirror
Fun story! Thanks for sharing.
Very nice!
Hey Optimist!

Sorry I've been gone for so long but I caught up now! I must say that your story was beautiful, the art more so! You've taught me something...Even a simple story like this can have an emotional impact on anyone =)
It was amazing!! I loved your character designs and painting! I hope you draw more comics in the future! n.n
Thank you!! :) And yes, I'll be flooding tumblr with various arts and fanarts long into the future haha I'm hoping to generate some ideas for short comics in the near future! We'll see how that goes :)
Readers of this Webcomic also like: