MoonLotus-Hime's Profile
Last seen:
7th Mar 2023, 9:41 AM
About Me
I'm artist... Well Sketch or manga style artist. Goal be a manga artist in time.
Love cartoon, anime and manga.
I'm total fan of
InuYasha
show as both manga and anime. Forever my favorite~ Fave character is
Kagome Higurash
.
My favorite cartoon is
Xiaolin Showdown
! Fav character is
Kimiko Tohomiko
and
Chase Young
.
Proud shipper of ShiroKuro(Marina/Daisuke)~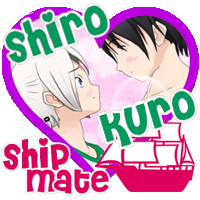 <333
MoonLotus-Hime's Webcomics