mainMAN's Profile
Last seen:
19th Nov 2016, 3:50 PM
About Me
i am mainMAN, creative genius extraordinaire...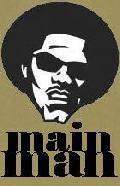 mainMAN's Webcomics
Cock Diesel Man
The world's most endowed superhero
Last update:
14th Nov 2016
The Majority
A team of anonymous assassins right the wrongs of society and enforce the liberties that are taken for granted.
Last update:
This comic has not updated yet.
The Love Fellas
Two metrosexual males live a life of high couture fashion, champagne spilling and love. Because they are so in tuned with their feminine side, women absolutely adore them while men mistake them as gay. They contend daily to maintain their freshness and manhood without chipping a nail. But don't think shit is sweet, cause at the end of the day, they are The Love Fellas.
Last update:
12th Jan 2014